Day 3: All classes are racing today
by Marina Johnson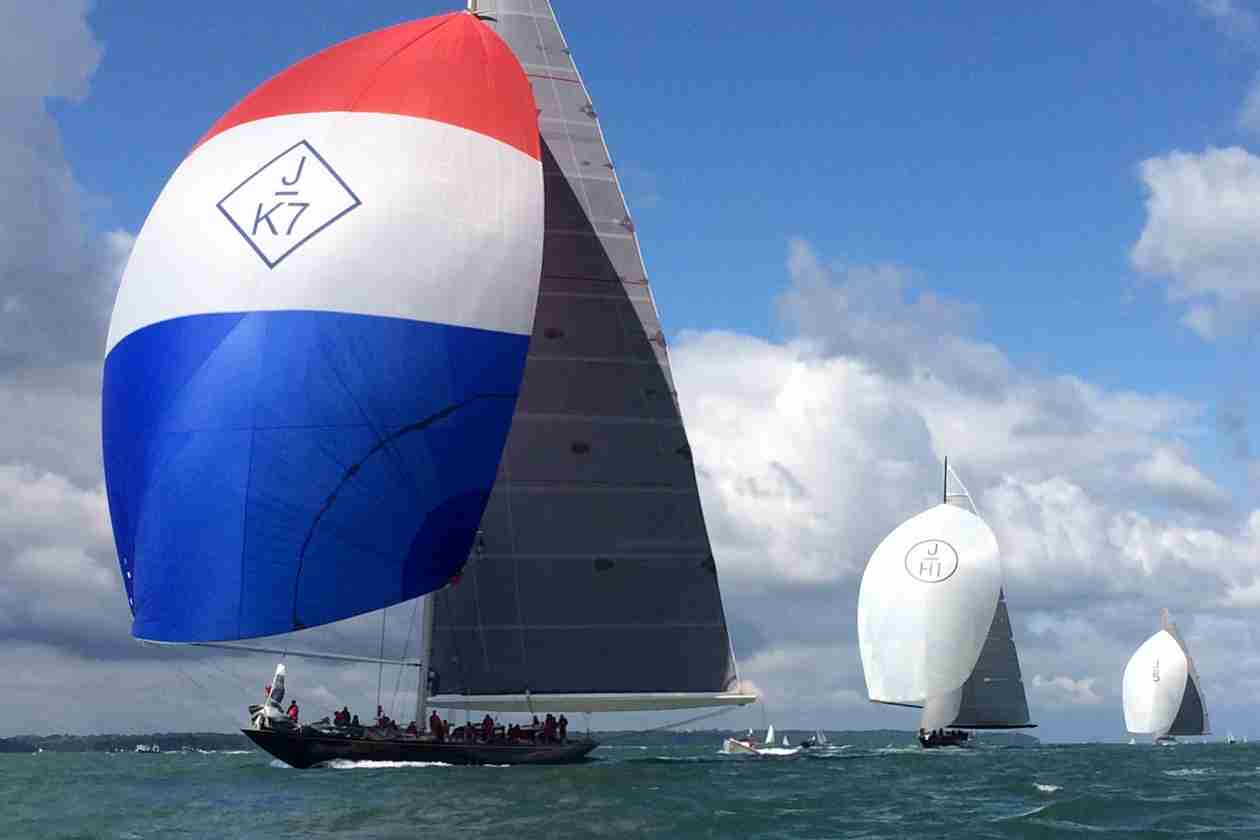 The start line off the Royal Yacht Squadron drew a fleet of spectator boats this morning and the crowds gathered on the shore. Class Zero got away on time and all three grand Classics got away to a good start. Mariquita choose to sit on the line stemming the tide, turning to cross it the last minute while Eleonora, with Olympic Gold Medallist Shirley Robertson on board, and Sumuran, took at run at it.
Next off Class One saw Sir Peter Ogden's Jethou taking an early lead, and some three hours later, she, Rambler and Bella Mente were all well past the mid-way point at St Catherine's beating towards the Needles. Rambler was holding onto a slight lead with Bella Mente and Jethou fighting it out just behind.
IRC Classes 1A, 2, 3 and 4 started in succession and there were a few yachts over the line, including an eager Invictus in Class 1A and Cracklin' Rosie in Class 2, but all managed to get back and make a good recovery.
Wind speeds of around 17-20 knots are helping the the fleets on their way.
The 8 metres are racing a Solent Course today with Saskia maintaining an early lead.