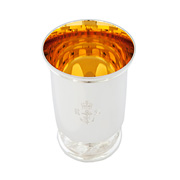 Bright polished sterling silver beaker with a silver gilt finish on the inside of the bowl. The beaker has a cast wave pattern around the base and the applied crest of the RYS and is dated 2015 by goldsmith Anthony Elson.
£1440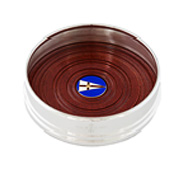 Sterling silver and mahogany coaster with a sterling silver central button hard gold plated in 24ct gold and vitreous enamel with the RYS burgee on a blue wave pattern background by silversmith Martin Pugh.
£395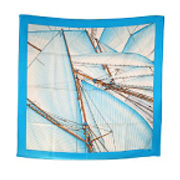 Hermes scarf especially commissioned and designed by Hermes for the RYS Bicentenary.
£282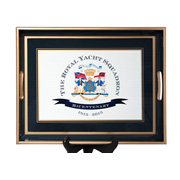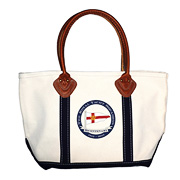 Laether-handled boat and tote bag.
£75
Large square English bone china dish with the Bicentenary armorial crest in the centre.
£60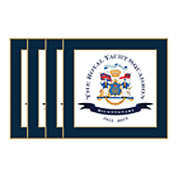 Boxed set of four coasters.
£45
English bone china tankard mug with the Bicentenary armorial on the side.
£15
Bicentenary Playing Cards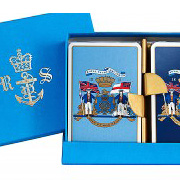 Twin pack boxed set of playing cards with gold crest.
£20