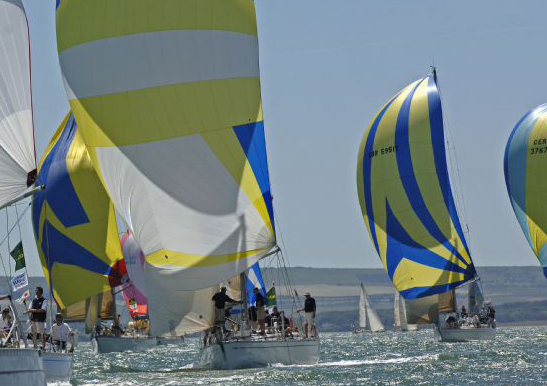 Masquerade is a 23 year old Swan 46 which has competed in many Swan European championships. She was previously Crackerjack, and won the Swan Europeans during that ownership. She has raced and cruised in the Solent, Ireland and the Caribbean and cruised around Europe. In 2009 she went across the Atlantic for two Caribbean seasons, going to the Swan Rendezvous in the British Virgin Islands in 2011.
Her owner, Professor Roger Motson, is a lifelong sailor who has competed in many Fastnets, the Bermuda Race and Sydney Hobarts. He has also competed in the Admiral's Cup, which he won in 1971, Southern Cross and Onion Patch as a British team member in the 1970s. He describes himself as 'a lifelong sailor in a long line of sailors'.
He says "I am looking forward to some enjoyable racing against the other Swans." He is joined by a strong crew including Andrew McIrvine and Tom Richardson on navigation and tactics.
Crew are as follows:
Roger Motson, skipper and helm
Tom Richardson, tactician,
David Walters, navigator,
David Smith, mainsheet,
Marko James, crew boss,
Gilliam Hamilton, runners,
Chris Brittain, jib/spinnaker trim,
Mark McNeill,jib/spinnaker trim
Ash Goddard, grinder,
William Simpson, grinder
Toby Motson, pit,
Anthony Locke, pit,
Chris Hardy, mast,
Miles Norris, foredeck,
George Lyle, bow,
Mike Tobin, grinder
Source: MF