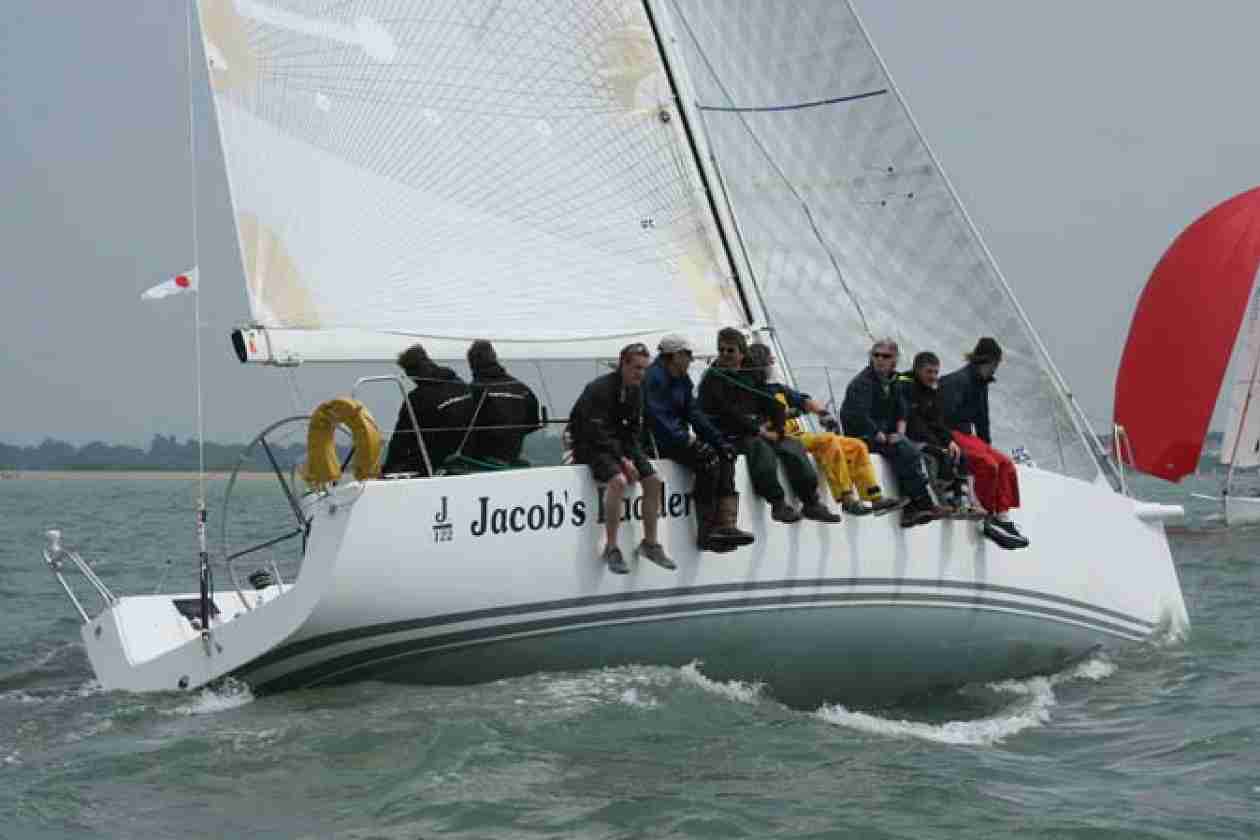 The J122 Jacobs Ladder has been chartered by a team of sailors who are all members of the Royal Hong Kong Yacht Club and represent this club's entry into the IRC division of the RYS Bicentenary Regatta.
Two of the crew members are members of the RYS, but all are stalwart members of the Hong Kong racing scene, the majority of which race on the skipper's J109 Whiskey Jack, a boat with a reputation as a strong competitor in regattas and races in the waters off Hong Kong and Southern China and in the South China Sea.
Back in Hong Kong, the skipper's own boat Whiskey Jack has had recent notable achievements including winning the IRC division of the 2015 San Fernando Race, the 2014 China Cup International Regatta, and placing second in the 2014 China Coast Regatta. He says "The Regatta provides an exceptional occasion for the skipper and crew to represent the Royal Hong Kong Yacht Club at this major international competition in waters that hold fond memories for a number of those aboard. We are looking forward to experiencing sailing together in the tough conditions of the Solent against stiff competition from around the world, and equally to enjoying the celebratory atmosphere of the event."
Crew includes
Nick Southward [Great Britain] - Skipper
Cameron Ferguson [Great Britain] – Tactician
Barry Hayes [Ireland] - Main
Gary Jessop [Great Britain] - Pit
John Scott [Great Britain] Upwind Trim
Andrew Strachan [Great Britain] Downwind Trim
Alec Tracy (United States of America) – Mid-deck
Jackson Hall (Canada) – Mast
Huw Riley [Great Britain] - Bow
Source: MF