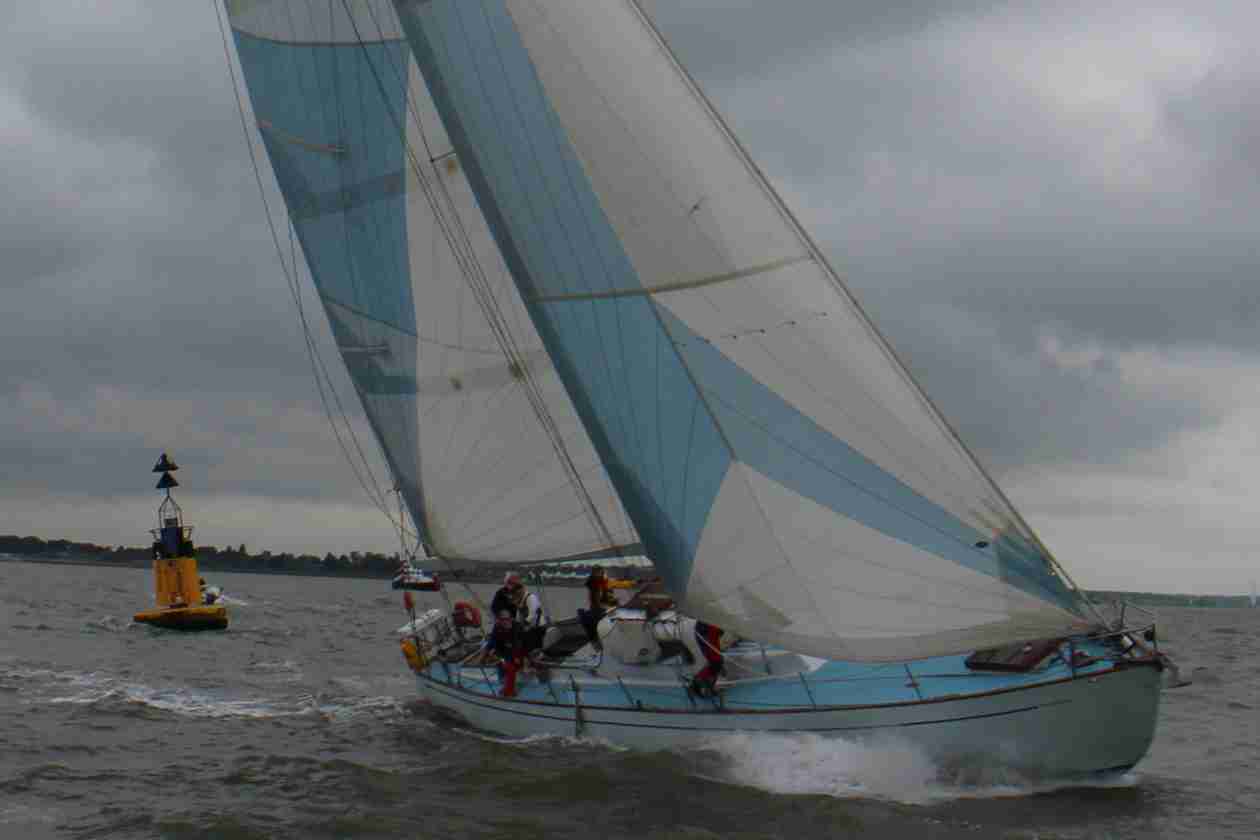 Gulvain is a 55-ft ocean-racing sloop named after the mountain Gaor Bheinn (or "Gulvain"). She was designed by Jack Laurent Giles for Jack Rawlings. She was built in Shoreham by Sussex Shipbuilding Company, owned by Rawlings, and launched on 27 June 1949.
She was made from Birmabright, making her the first ocean racing yacht to be made from an aluminium alloy. She was one of the first boats to have a metal mast, her hull has a reverse sheer, and she has a masthead rig.
Proving to be a very successful boat, she won her maiden race from Cowes to Dinard and back. She performed well in the Newport Bermuda Race in 1950, and was first home in the first postwar transatlantic race from Bermuda to Plymouth.
Gulvain benefits from having two major refits during her life and the last being very extensive, turning her into to a comfortable elegant cruiser with two staterooms one forward and one aft and two full heads. She has a very comfortable main salon/dining room is entered by a built-in spiral mahogany-and teak staircase from a small deck house (pilot room). The interior is spectacular teak and holly with the original walnut cabinetry in place. The galley is fully functional with new refrigerator, freezer, stove-oven, microwave and stainless steel sink and food prep area. The vessel is designed for extended live aboard conditions. (Source, Nicholl Associates.)