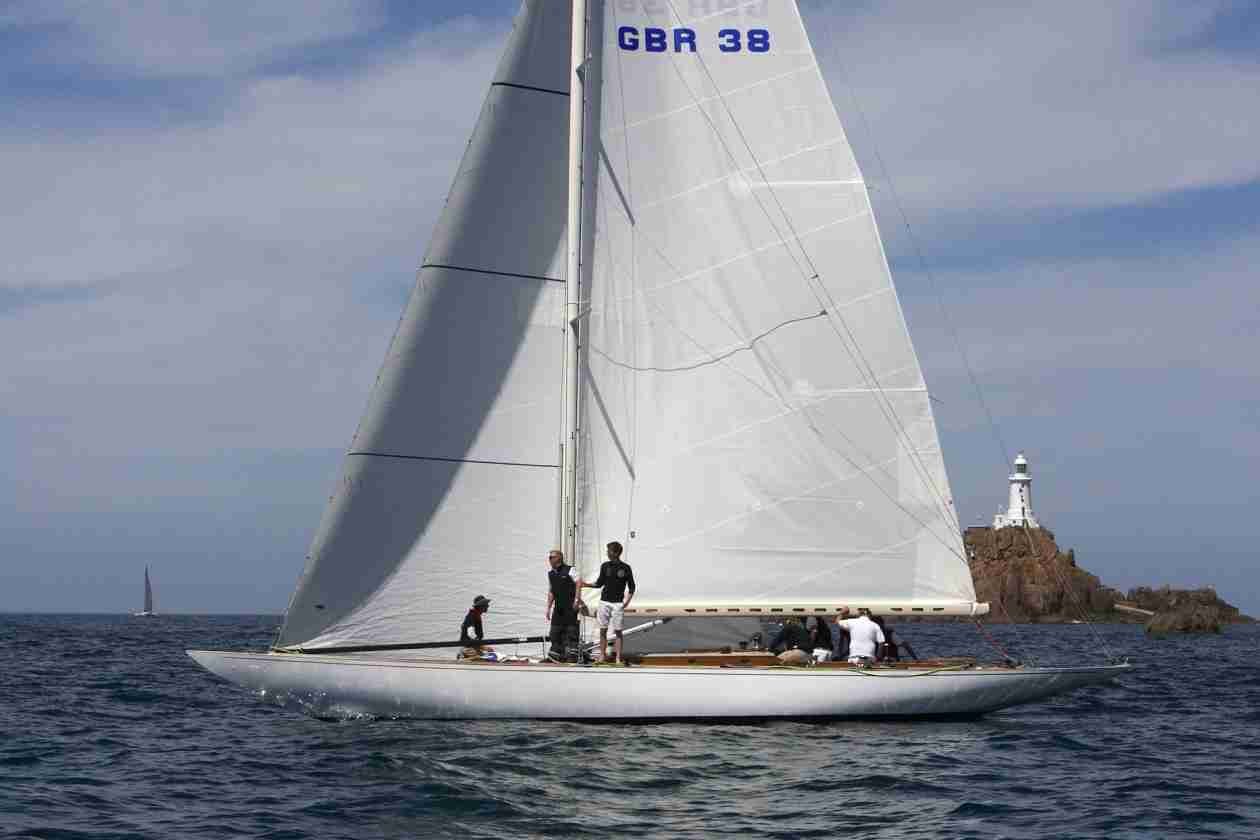 Erica is an International 8MR designed by Bjarne Aas.
Now based in Jersey, Channel Islands, she was launched in Australia in 1949, where she challenged for the Sayonara Cup, winning in 1953. She was an active member of the Classic Yacht Club of Australia in the 70's moving to Sydney in 1993. She was brought to the UK in 2011 where she was restored back to 8m class specification allowing her to participate in the 2012 and 2014 world championships. Erica also races regularly in local, Solent and classic regattas.
Owner David Myatt says "I am looking forward to competing in class with other 8 metres and the occasion of the Bicentenary with so many great and classic yachts.
David comes with a complete Jersey crew including his tactician Paul Treliving.