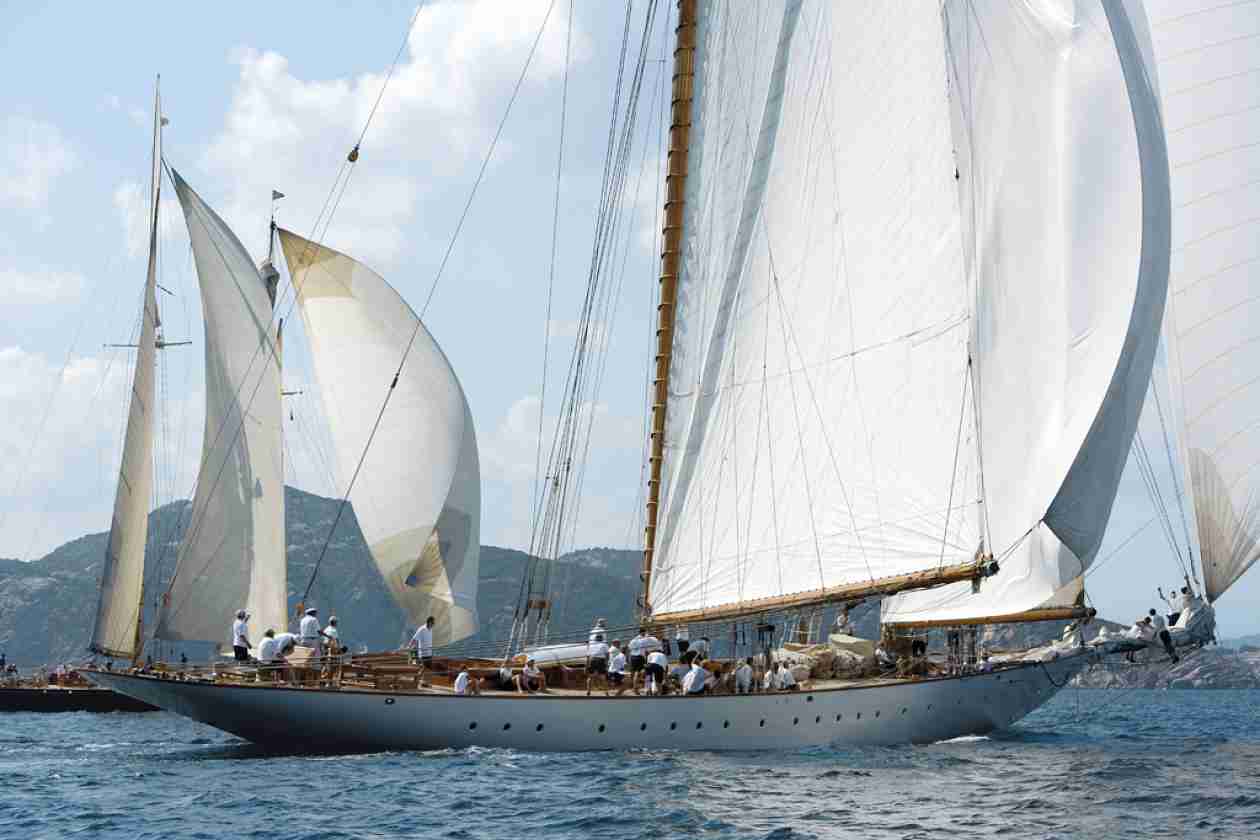 Eleonora is an exact replica of the famous schooner Westward, designed and built in 1910 by N.G. Herreshoff, the "Wizard of Bristol", the designer of America's Cup defenders, which turned back all six challenges from 1893 to 1920. Westward was undoubtedly the fastest schooner in the world in 1910 and in the following years, with Charlie Barr at her helm in 1910. Eleonora not only follows Westward's heritage of big schooners racing but she also offers with her comfort and space unforgettable cruising and relaxation experience. Since her launch in 2000, she has successfully participated in a number of classic regattas and hosted on board a number of high profile guests during her charter activities (please visit www.yachteleonora.com). In 2010, she has celebrated the 100th anniversary of Westward's launch with the inaugural Westward Cup regatta for Big Class yachts organised in Cowes by the RYS, NYYC, and YCM. The second and third Westward Cup followed in 2012 and 2015.
Eleonora has taken line honours in Antigua Sailing Week, Les Voiles de St Tropez and a number of other classic regattas. She raced in the Solent in the Westward Cup 2010 and 2012. She competed in the Round the Island Race in 2012 with Sir Ben Ainslie co-helming. She has cruised all over the Mediterranean, US East Coast, Caribbean and Scotland.
The owner explained he has a "passion for racing Big Class classic yachts and is looking forward to enjoying the RYS Bicentenary and racing safely".