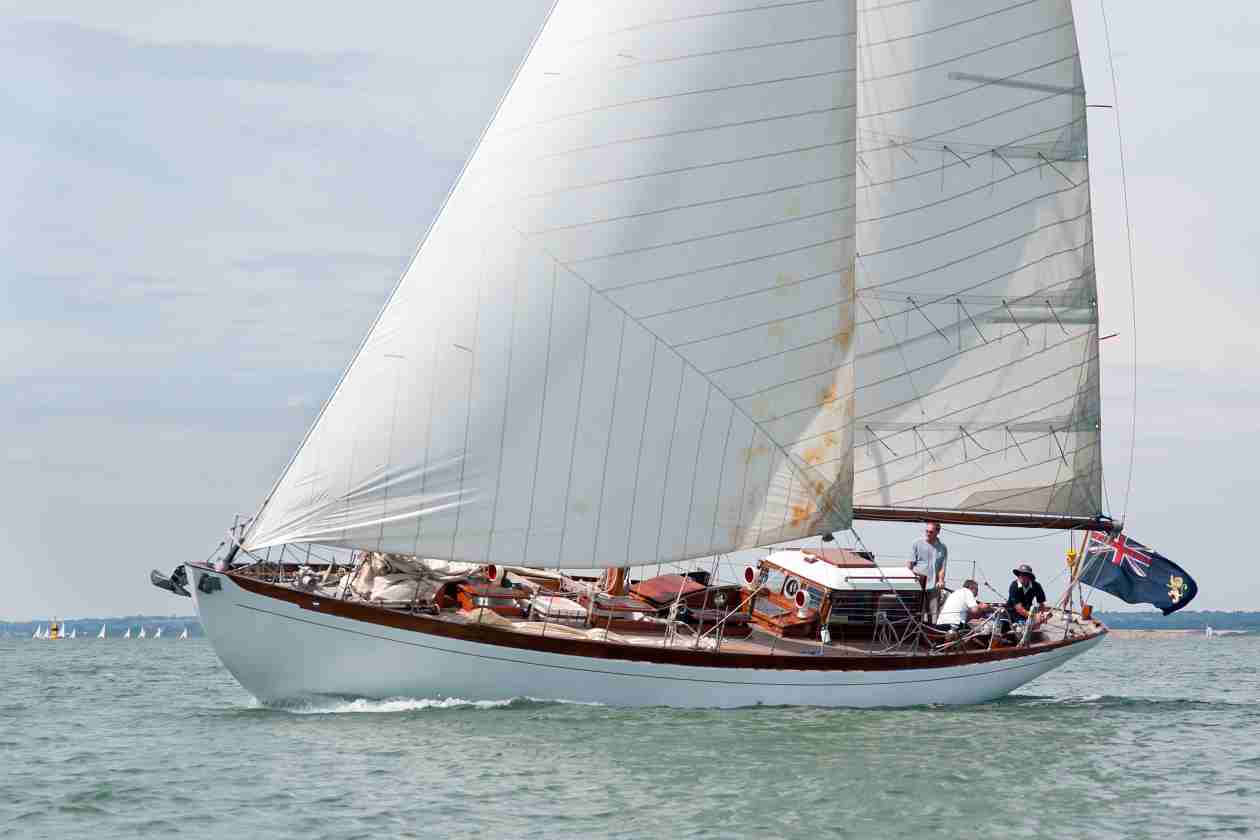 Croix des Gardes was built in 1947 from teak hidden from the Germans during the war. She was built in Arcachon, France by Bonnin as a heavy cruising boat for the local Mayor. She was part restored by Canteri di Imperia in the 1980s and then had major refits in 2007, 2009 and 2011 for the Panerai Transat Classique from Lisbon to Barbados in 2012.
Skipper James Busby Kelman was born in Sydney, Australia and has been sailing timber and classic yachts since birth. In 1987 he raced from Hobart to Perth to watch the Australian Defence of the Americas Cup. In 1998 he sailed his 33 foot timber sloop "Dawn Wind" from Sydney to the UK, via the Indian Ocean and Red Sea. He has cruised and raced in European waters since. He bought Croix des Gardes in 2007 and has participated in all BCYC Regattas since.
He says "I am joining the RYS regatta for both the celebration of the RYS Bicentenary, and for the enjoyment of racing and socialising with other classics from all over the world."
There is more information on www.transat2013.blogspot.com and facebook/croixdesgardes.
The crew lineup includes: James Kelman (Skipper), Sarah Kelman (Tactics/Nav), Dave Hirst (mast), Peter Shaw (Trimmer), Christopher Gillingham (Mainsheet), Giulia Della Rosa (foredeck), Julian Adamson (trimmer), Jenny Martin (Tactics/Nav), Jonathan Anderson (trimmer).
Source: MF