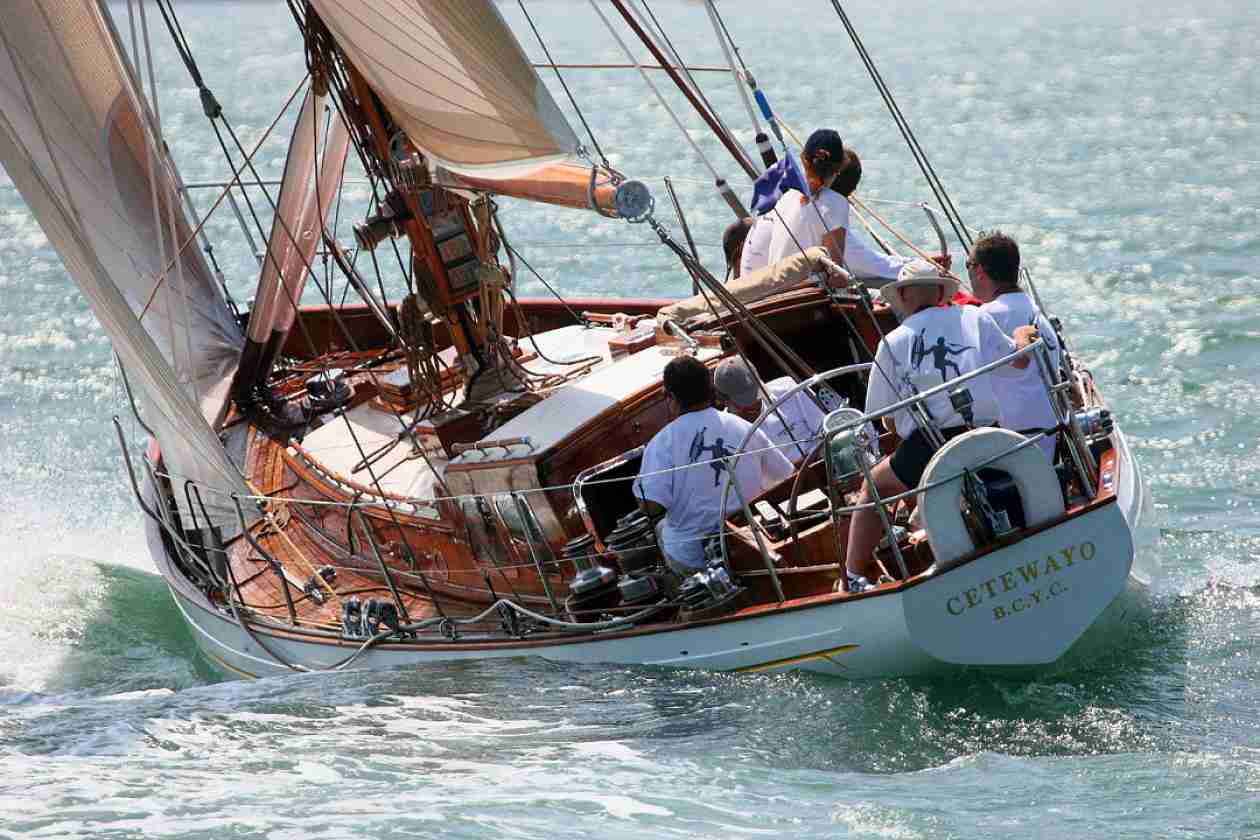 Designed by Laurent Giles and built by Morris and Lorimar on the Clyde,Ceteway, originally Zulu, was launched in 1957 by Sir Henry Spurrier and was raced on the Clyde in her first season, gaining many firsts.
The current owner found her abandoned in 1989, and undertook the task of transforming Cetewayo from a bare rotting hull, with only few remaining internal bulkheads, to the elegant racing condition she is in today.
In 1993 he optimized her to her true racing potential by racing and continued to make further improvements over several years. More information http://www.zuluyachting.com.