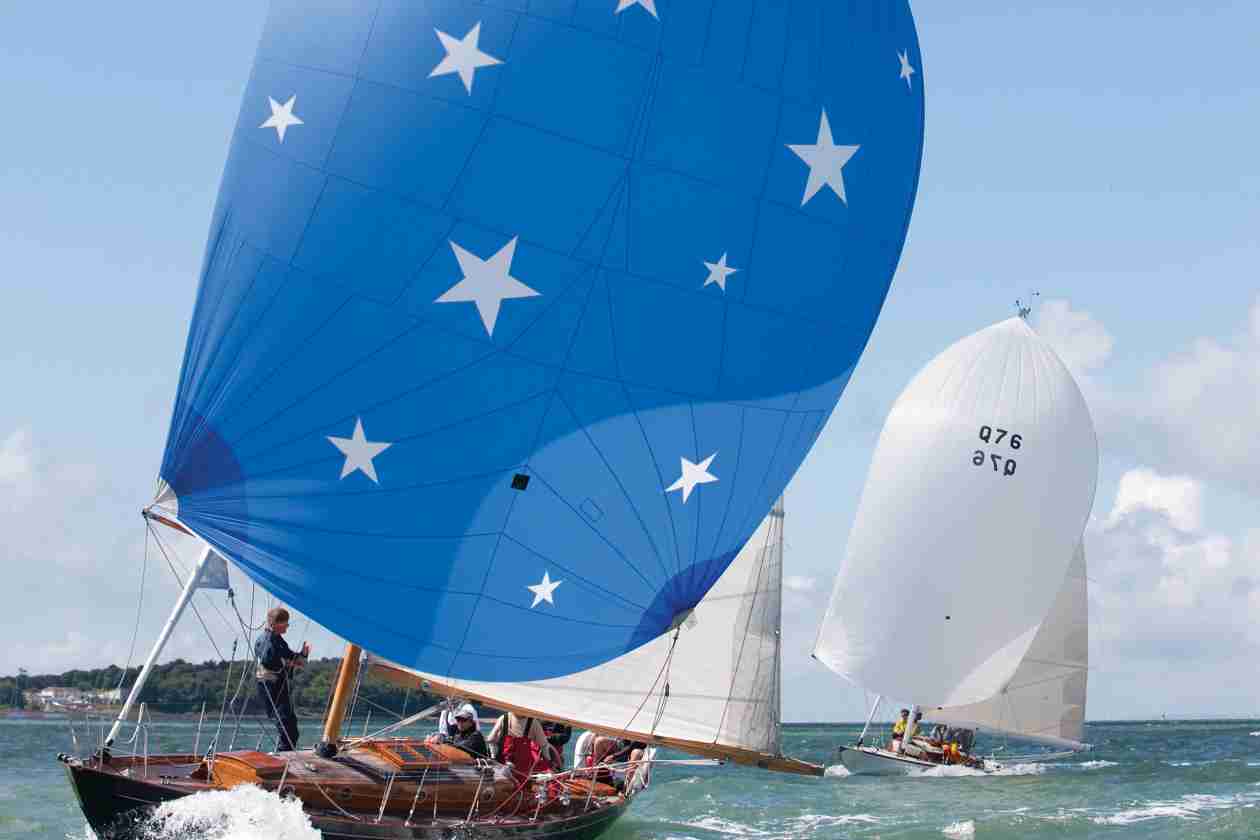 Cereste was built in 1938 by Sussex Yacht Works at Shoreham when the Yard Manager was Austin Farrer.
Constructed of mahogany topsides and pitch pine below the water line on steamed oak frames and oak centre line structure, Cereste spent several years in the Mediterranean where her structure deteriorated significantly, although some running repairs were carried out to keep her in commission, before returning to the UK in the late 80s. She was found lying in Nayland, South Wales in 1998 when a three year restoration process was undertaken and her inaugural passage, following this major refit, was a passage from the East Coast to the Solent to witness the 2001 America's Cup Jubilee celebrations.
The owners tell us "Cereste was restored between 1998 and 2001. The restoration was very original and sympathetic, maintaining much of the original interior and structure." They have spent much of the past 20 years classic yacht racing.
Cereste is now re-rigged with the three quarter rig design which has greatly improved her performance and made her highly competitive under IRC and handicap racing.
Crew include Jonathan Dyke on the helm, Mark Winter as tactician and cockpit, Simon Motley as navigator, Nigel Squirrel on bow, William Squirrel on mast, with Paddy Fletcher, Scilla Dyke and Sally Squirrel as cockpit crew.
Source: MF