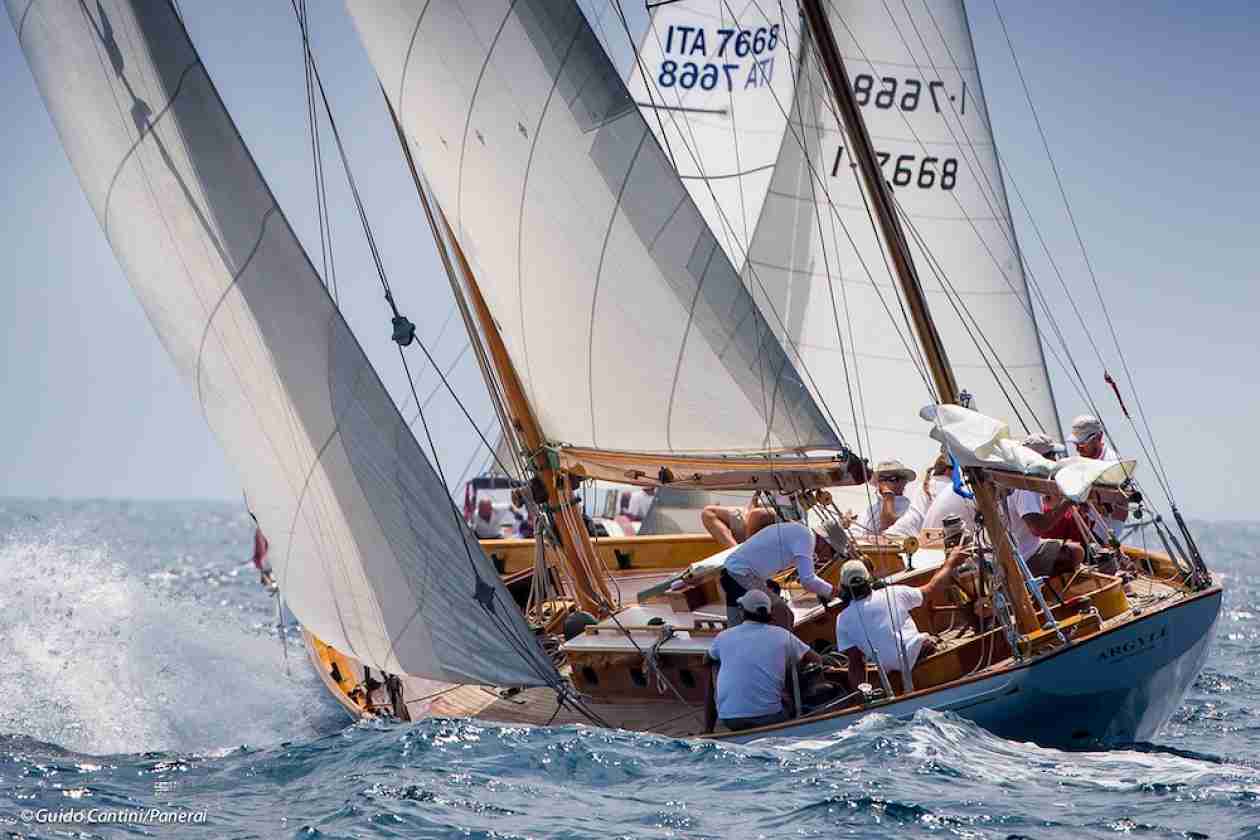 Argyll is a 57′ (17.5m) Sparkman and Stephens yawl. Launched in 1948, she is in an elite class of classic wooden yachts.
She was owned by T.E. Moore and won the Bermuda Race in 1953. She was restored under the supervision of Ed Burnett and has been racing for the last five years on the Mediterranean Classic circuit and is now owned by Griff Rhys Jones.
Winner of the Bonifacio Trophy and the Coupe Des Dames in St Tropez in 2014, she came second in the Panerai Transat in March 2015.
The owner tells us "The yacht was commissioned from Simms Massachussetts in 1946, and launched in 1948 by TE More. She won the Bermuda Race in 1953 and was restored by Ed Burnett in 2008. Since them she has raced extensively in the Mediterranean. She was 3rd in class in Antigua, 1st in Class St Malo 2015 (4th overall out of 157 boats.) Lanzerote Trophy/Bonifacio Trophy and more."
"We recently had a great win in the St Malo Race 2015."
Argyll is one of four Sparkman & Stephens yawls at the event. She will be going on to take part in the Fastnet Race.
Crew include:
Griff Rhys Jones Alex Bourdesoule (French) Lars Landfald (Norwegian) Oliver Graffy (Falmouth UK) Steve Chesney (Solent dinghy champion) Michael Baker (regular foredeck) Sandy Oxley Alli Wilshire Tom Hill Giles and Rochelle Henry Warner Barney Sandeman
Source: MF